We may receive a commission if you click a link on this page and then go on to purchase something, but at no extra cost to you. Learn more here.
What Is The Best Kayak Type & Why Does It Matter, Anyway?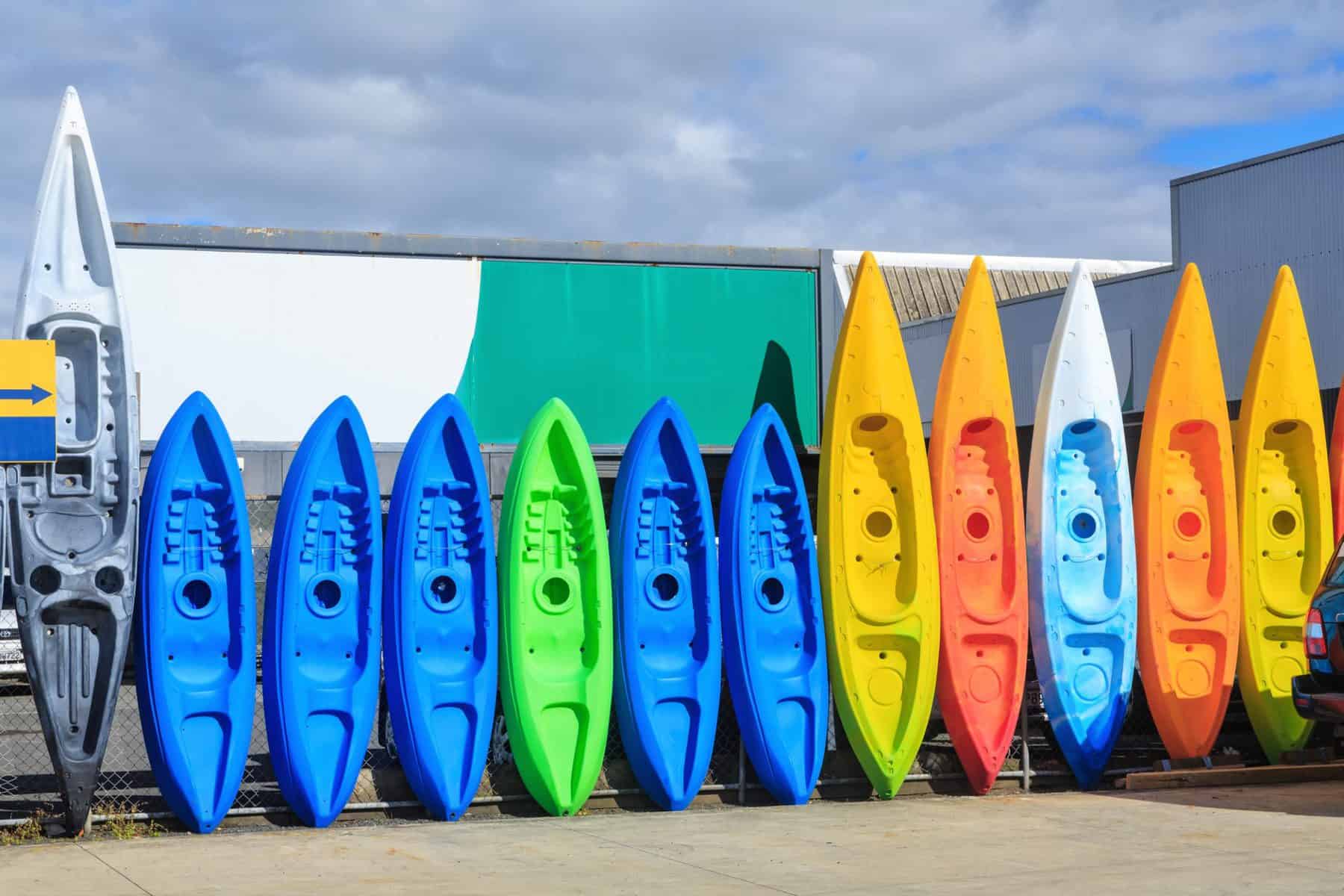 What Are The Different Types Of Kayaks?
Types Of Kayaks By Construction
Hard-Shell Kayaks
Plastic – Kayaks made of rotomolded polyethylene are the most common and the most inexpensive types of hard-shell kayaks on the market. Moreover, this category includes thermoform kayaks made of impact-resistant ABS plastic that falls somewhere between rotomolded PE and composite kayaks.

Wood – Wooden kayaks are a thing of beauty; structurally-efficient, traditional-looking, and lightweight. They're a product of manual labor and craftsmanship, rather than mass-produced, with the two most common construction styles being stitch-and-glue and strip-built wooden kayaks.

Composite Materials – "Composite" is a broad term that covers fiberglass, carbon fiber, and Aramid fiber and refers to kayaks that feature a layered synthetic fabric construction bonded with resin. These 'yaks are known for their ultra-lightweight hulls and unmatched efficiency, responsiveness, and tracking performance.
Inflatable Kayaks
Lightweight design that usually weighs less than 30 pounds
Increased stability thanks to the broader kayak beam
Inherent buoyancy due to air-filled chambers
Portable and storage-friendly, ultra-compact deflated size
Higher weight capacity than a comparable hard-shell
Budget-friendly prices
Folding Kayaks
However, if you would like to learn more, be sure to read my review of my favorite folding kayaks.
Modular Kayaks
Looking to pair the performance of a hard-shell kayak with the convenience and portability of an inflatable one?
Well, you may just have found your perfect match in a modular kayak!
Modular kayaks are like the Swiss Army knives of the kayaking world – they're versatile, functional, and incredibly easy to handle. They're essentially hard-shell kayaks, but with a twist. Instead of being one solid unit, they break down into two or more manageable pieces.
This unique design makes transporting your kayak as easy as pie. No longer will you be playing a game of Tetris with your kayak and car. Simply disassemble it, stash the pieces in your trunk, and you're good to go!
But it's not just about ease of transportation – storing your kayak becomes a breeze too. With its compact, disassembled size, you won't need a mammoth storage space. Even the smallest of city apartments can comfortably accommodate a modular kayak.
And let's not forget their ability to switch between a solo or tandem kayak in a matter of minutes and with just a few clicks.
So, for those of you longing for the feel and performance of a hard-shell kayak, but needing the ease of transport and storage that inflatable ones provide, and if you're not a fan of folding kayaks, the modular kayak is your knight in shining armor.
Not quite sure which modular 'yak is the right fit for your specific needs? Don't fret – just check out my handy modular kayak review, where I explore a range of models to help you make an informed choice.
Types Of Kayaks By Design
Sit-On-Top Kayaks
Sit-Inside Kayaks
Types Of Kayaks By Method Of Propulsion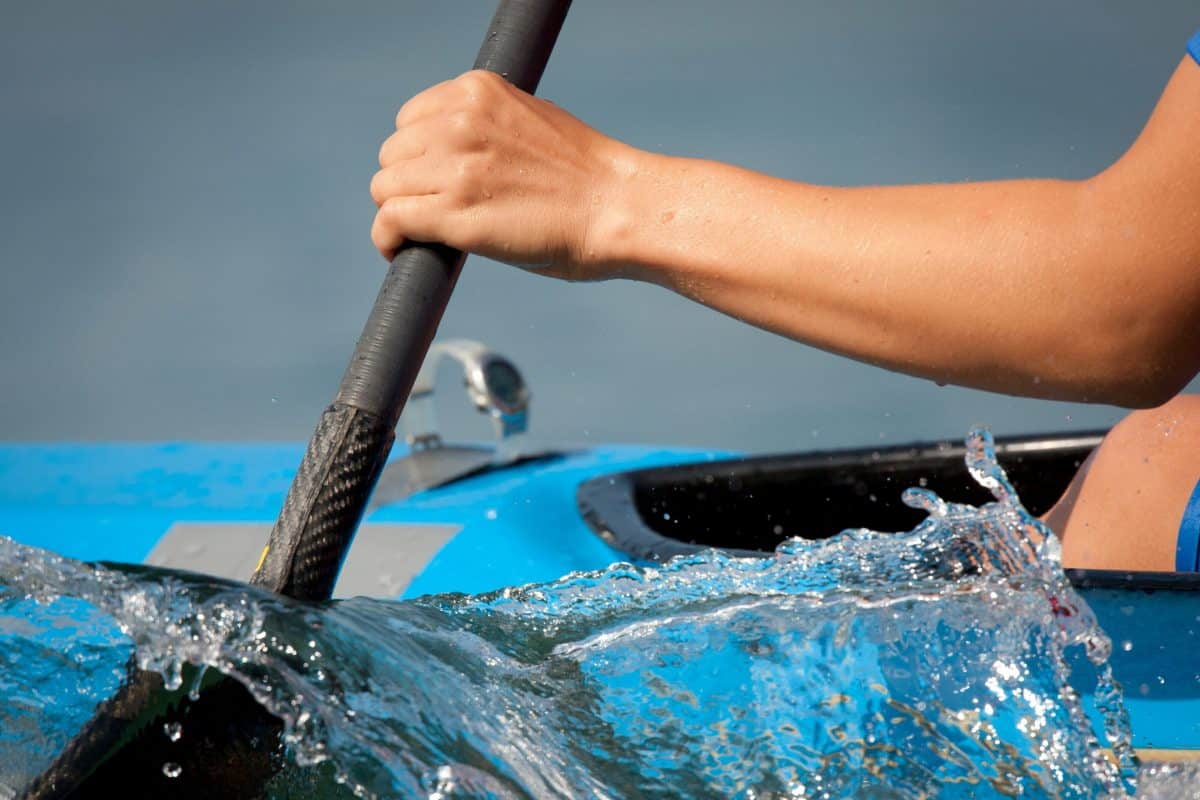 Paddle-Propelled Kayaks
Pedal-Powered Kayaks
Hands-free and user-friendly propulsion
Less fatigue and better efficiency
Greater thrust and improved speed
Quiet operation and less splashing
Motorized Kayaks
Types Of Kayaks By Use
Recreational Kayaks
Touring Kayaks
Sea Kayaks
On the other hand, river kayaks are designed for maneuverability and agility in fast-moving currents. They typically have a flatter hull for better responsiveness and stability in flat water conditions. River kayaks also tend to be shorter and wider than sea kayaks, allowing for better control in tight turns and rapids.
While sea kayaks and river kayaks may share some similarities, their unique designs cater to the specific challenges and conditions of their respective environments.
Sail Kayaks
Surf Kayaks
Whitewater Kayaks
Playboats – This type of whitewater kayak is the shortest, often measuring up to 6 feet in length, designed with a planing hull, and highly agile and responsive. Playboats such as Jackson RockStar are perfect for technical tricks and moves.

Creek Boats – These types of kayaks are a bit longer, measuring 7 to 9 feet in length, have more volume, and are highly buoyant and forgiving. They're designed for running narrow, low-volume rapids. If you'd like a creek boat, check out the Jackson Nirvana.

River Runners – River runners are intended to paddle on longer stretches of a river and play with rapids and other water features along the way. They usually share some of the characteristics of both playboats and creek boats and measure 7 to 9 feet in length. The Dagger Katana 9.7 is one river runner you might want to consider.

Duckies – These inflatable sit-on-top kayaks for whitewater kayaking can tackle class II and III river rapids. They get the name from the short, broad hull and pronounced rocker profile that gives them a duck-like appearance. If you're interested in duckies, start with the Driftsun Rover 120/220 – and check out my round-up of best ducky kayaks while you're at it.
Racing Kayaks
Crossover Kayaks
Fishing Kayaks
Duck Hunting Kayaks
SUP Kayak Hybrid
Types Of Kayaks By Number Of Paddlers
Solo Kayaks
Tandem Kayaks
Family Kayaks
Kids Kayaks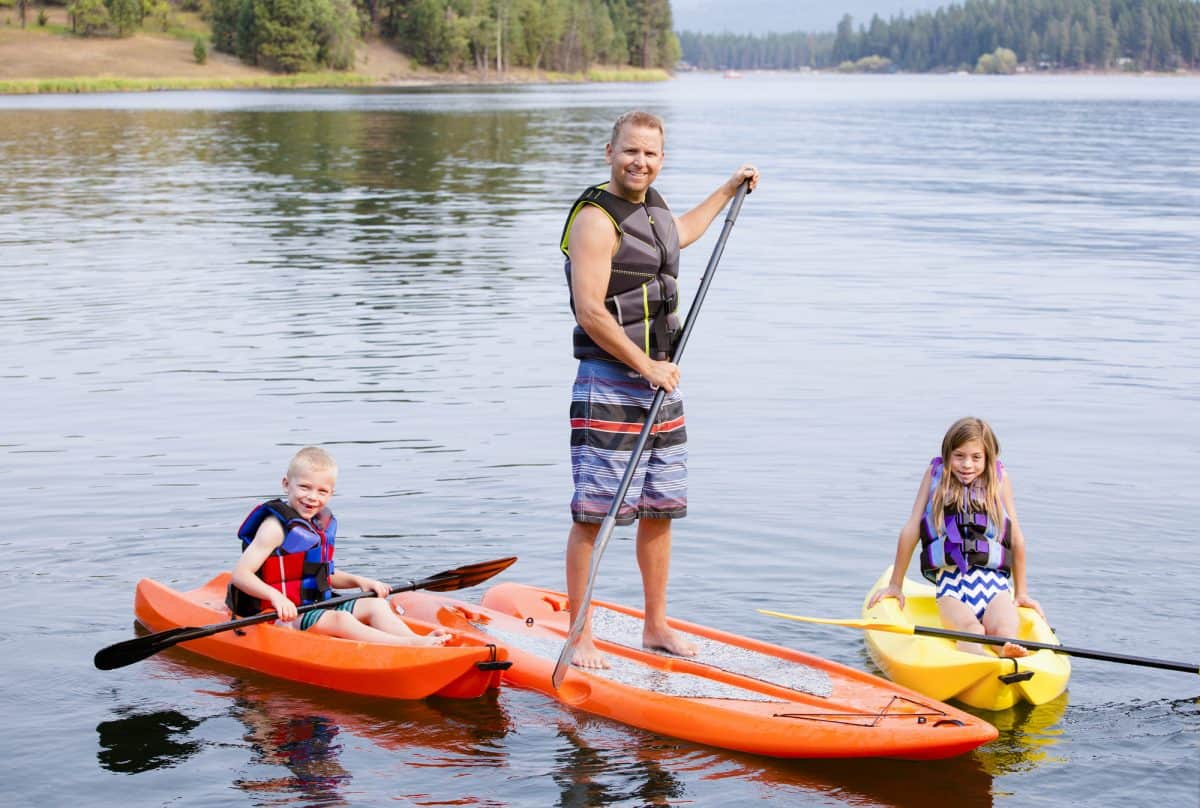 What Are The Different Kinds Of Kayaks: Quick Summary
Construction-wise, you have hard-shell or rigid hulls, inflatables, and folding (collapsible) kayaks
Design-wise, you have sit-on-top (SOT) and sit-inside (SIK) kayaks
Based on intended uses, you have recreational, touring, and sea kayaks, whitewater kayaks, surf kayaks, racing kayaks, fishing and duck hunting kayaks, crossover kayaks, and SUP kayak hybrids
Based on means of propulsion, you have paddle-propelled, pedal-powered, and motor-powered kayaks
Based on the number of paddlers, you have single or solo-person kayaks, tandems, family kayaks, and kids' kayaks